Barbara, and her granddaughter, Rachel moved into their new home in Spring of 2020. Six months later, Barbara was no longer able to walk due to a fall.
Barbara's hospice provider was able to get a Hoyer lift and Broda chair to help Rachel and her grandmother's caregivers get Barbara in and out of bed and around the house, but using the equipment on the carpet proved difficult. As Rachel pushed and pulled the equipment across the carpeted floors, she found herself experiencing hip and back pain. She contacted Accessibility Remodeling to replace the flooring in the main level of their new home to accommodate this new equipment.
We matched the vinyl plank flooring in the living room of the home, which had held up well to Barbara's walker and the wheelchair.
Thanks to this improvement, helping Barbara get around her home and live full days was a lot easier for her caregivers. The pains Rachel was experiencing from the friction/resistance between the carpeting and the equipment diminished. This project in part supported Rachel to care for her grandma for another year and a half in their home.
Gallery
Before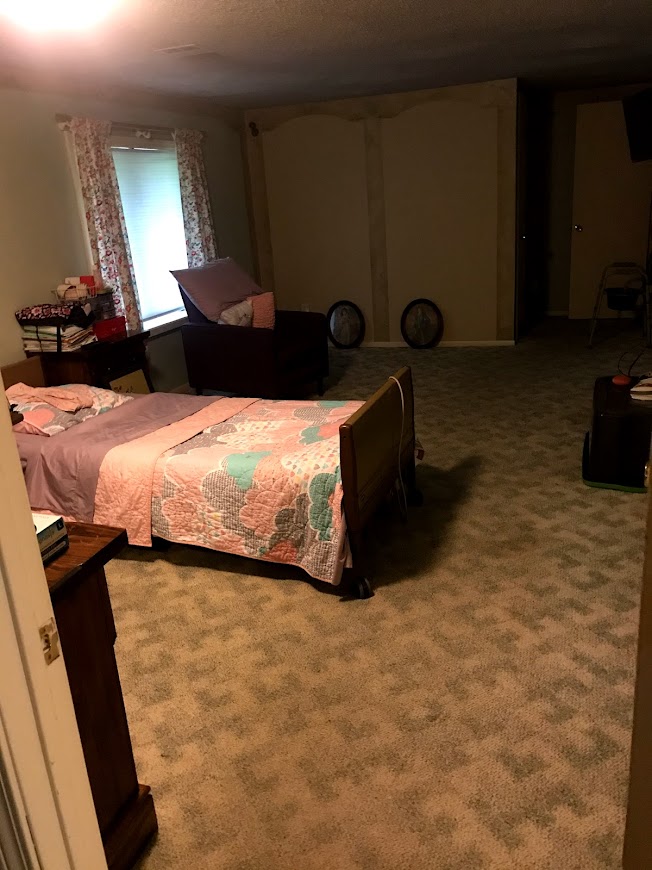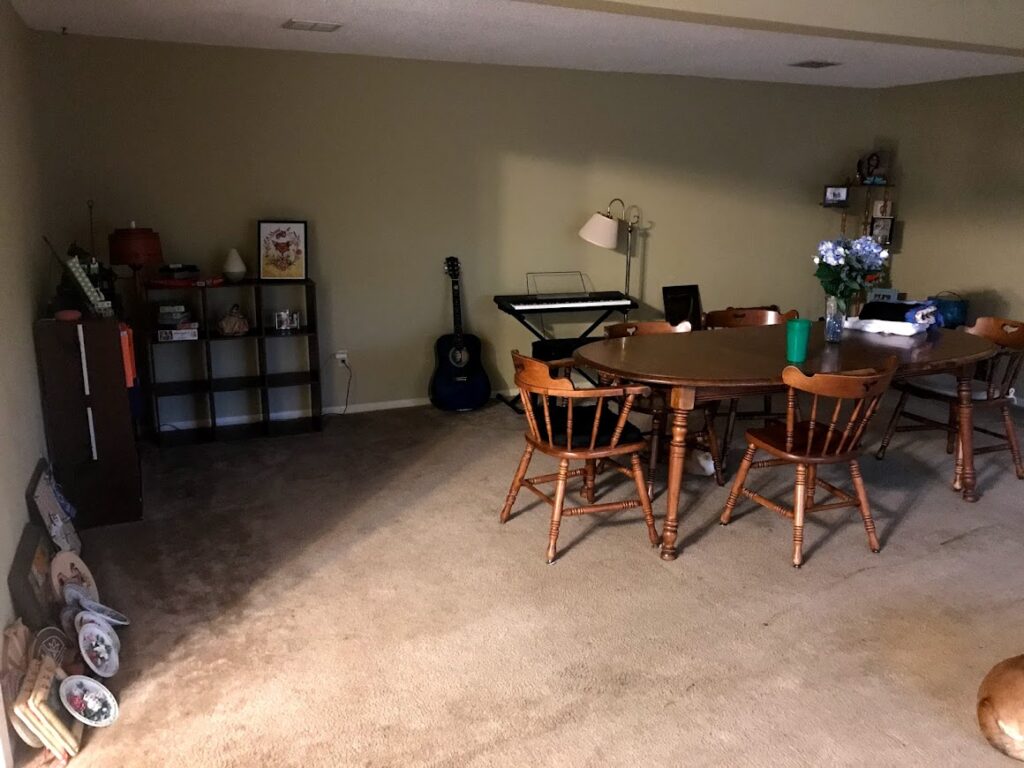 After