Mrs. Fullerton wanted to stay in her house rather than going to a retirement center, but one of her biggest challenges was simply taking a shower.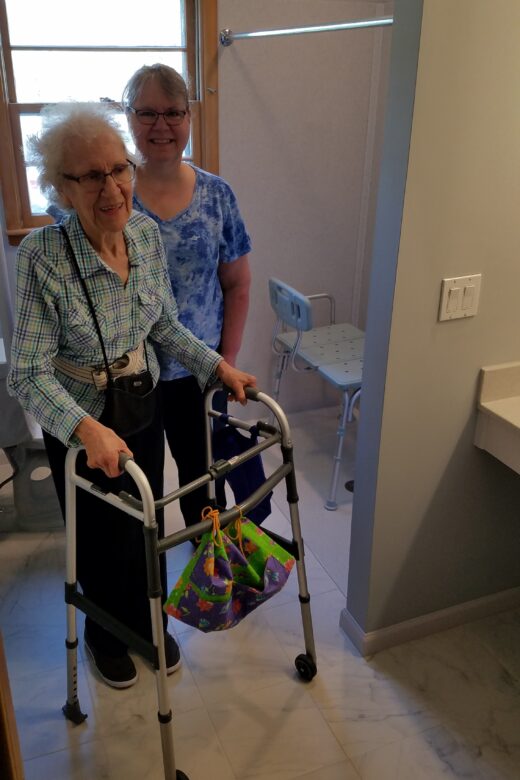 The bathtub presented a large obstacle where she did not feel comfortable getting in and out. Stepping over the 15" high wall was just about impossible. We suggested using a bathtub bench or a transfer bench to sit on the edge and scoot into the bathtub. But she wanted to bathe privately and lifting her legs that high required assistance.
We oblige her wishes by removing the bathtub and installed a low-profile shower pan that had only a one and half inch lip height. She was thrilled. We added a couple of grab bars in strategic places as well as reconfigured the shower fixtures to give her an independent living experience.
This change allowed Mrs. Fullerton to enjoy the comforts of home for an extended time that enhanced her quality of life.